Our data sources are predominantly WHO and CDC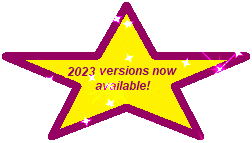 All our products have been updated to include COVID 19 disease and vaccine information!




RoverTravelScript: 
       Affordable.  Preserves continuity of care.  Provides convenience for your patients.  Saves you time and effort. 
        • provides a wealth of information on travel vaccines and malaria
        • analyses multi-country itineraries at the click of a button
        • makes yellow fever requirements for complex itineraries a breeze
        • generates a uniquely customised TravelScript Report see sample report this report is for demonstration purposes only and the data therein may not reflect current recommendations
          Check out our products    Compare our products
            Here's what health professionals say: 
     … it looks really good to me… it pulls together the most important elements of a travel medicine consultation in one spot…
Professor Frank Bowden, Infectious Diseases Physician, TripGenie*   
    … a really useful product… it would be of benefit to rural GPs…
Dr Ewen McPhee, President of the Rural Doctors Association of Australia, TripGenie*      
    … I was able to input multiple countries to create useful detailed trip summaries for my patients' travel health requirements… selecting a country, I was quickly given advice for vaccinations, news of        recent diseases outbreaks… I was impressed by its ease of use …
Dr Rob Park, Medical Observer, TripGenie* 

    … pretty much exactly what I was looking for … outstanding value … it sells itself …
 Dr Michael Reid, Practice Principal, McLaren Vale Family Practice, South Australia, tMeD

    … allows the doctor to prepare an individual travel health advice plan based on a risk assessment … definitely an option for GPs with an interest in travel medicine who are deciding what decision-        support tool to use …
Professor Nick Zwar (travel health expert & Professor of General Practice UNSW), Australian Doctor, tMeD

    … travel medicine to go … truly surprising in the amount of detail it can supply …
Dr Frank McLeod, Medical Observer, tMeD

    … have computer will travel: travel vax made easy … it goes where existing travel medicine modules do not
    … the database is pretty thorough and I couldn't fault it … this very inexpensive product is a worthwhile addition to existing software …
Dr Ilya Englin (IT Correspondent), Medical Observer, tMeD 
*TripGenie has been renamed and is now called tMeD online!